Procure Data
Procure Data is a renowned name in the field of marketing databases for clients across the US, Canada, Europe and other countries.
11 technologies across 5 categories detected for Procure Data
Programming languages and frameworks
3
Bootstrap is a free and open-source front-end framework for designing websites and web applications. It contains HTML and CSS-based design templates for typography, forms, buttons, navigation and other interface components, as well as optional JavaScript extensions.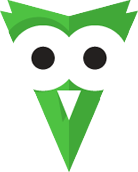 Owl Carousel extension allows clients to use the amazing Owl Carousel within their Magento store without coding at all.
---
Sales
3
Data.com provides company profiles and contact information across millions of businesses worldwide.
Sales Navigator is a sales enablement and sales management application that integrates with Salesforce to geographically display customers CRM contacts. By assessing the CRM's contact fields, Sales Navigator maps individual addresses into the Sales Navigator interface to give birds eye view of potential sales in certain areas.
Google Contacts is an online address book, integrated with Gmail, Calendar, Drive, and other Google products. It can sync customers contacts to all customers devices. It is a way to store and organize contact information about the people customers communicate with. Each contact can contain basic information like names, email addresses, and phone numbers
---
Business Intelligence & Analytics
1
Google Analytics allows users to measure sales & conversions, plus gain fresh insights into how visitors use sites, & how they arrived on site.
---
Marketing
3
Google AdWords allows create ads that appear in Google search results for certain keywords in certain regions, driving more qualified traffic to website. 
Yieldbot captures and organizes web publisher intents and makes them available for advertisers to match offers and ads with the content.
---
Look up tech stacks, funding, financials, budgetary cycles
for 17M companies
Want to see more?