Printers101
Selling printers and accessories
25 technologies across 11 categories detected for Printers101
Collaboration
2
Provide Support is a live help chat and website monitoring solution for online customer support enabling proactive chat invitation, push pages, call transfer, canned answers & more.
HP Project and Portfolio Management on SaaS provides is an industry-leading, strategic multi-discipline project management software at a lower total cost of ownership. The deployment model is certified as secure and highly available. Take advantage of lower upfront costs, quick setup and implementation.
---
Testing and QA
1
Proved is a market research service for start-up entrepreneurs, small business owners, and digital marketers.
---
Communications
2
IBM CPQ is a sales management and enterprise social networking platform designed to ease communication between sales and distribution channels. IBM CPQ connects suppliers, distributers, sales staff, support teams, partners and clients all via the one application, with the ability to create communication permissions.
---
Business Intelligence & Analytics
1
Google Analytics allows users to measure sales & conversions, plus gain fresh insights into how visitors use sites, & how they arrived on site.
---
Sales
2
Google Contacts is an online address book, integrated with Gmail, Calendar, Drive, and other Google products. It can sync customers contacts to all customers devices. It is a way to store and organize contact information about the people customers communicate with. Each contact can contain basic information like names, email addresses, and phone numbers
---
Computer networks
2
GoDaddy Inc. designs and develops cloud-based technology products for small businesses, Web design professionals, and individuals in the United States and internationally. It provides domain name registration product that enables to engage customers at the initial stage of establishing a digital identity; hosting products, such as shared Website hosting, Website hosting on virtual private servers and virtual dedicated servers, managed hosting, and security.
---
Programming languages and frameworks
2
PHP: Hypertext Preprocessor is a server-side scripting language designed for Web development, but also used as a general-purpose programming language. PHP code may be embedded into HTML code, or it can be used in combination with various web template systems, web content management systems, and web frameworks.
---
Platform and Storage
1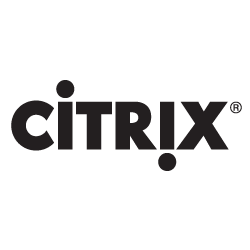 Citrix XenApp is a customers to shape how the future works. They're advancing digital workspace technology to unify and enrich user experience, secure enterprise apps and data, and simplify ITs ability to configure, monitor, and manage todays increasingly complex hybrid and multi-cloud environments.
---
Look up tech stacks, funding, financials, budgetary cycles
for 17M companies
Want to see more?