Premier Health Group
Premier Health Group is a company strategically poised to take advantage of business opportunities in the global health care industry.
15 technologies across 6 categories detected for Premier Health Group
Business Intelligence & Analytics
2
Moz PRO combines SEO management, social media monitoring, actionable recommendations, and so much more in one easy-to-use platform.
Google Analytics allows users to measure sales & conversions, plus gain fresh insights into how visitors use sites, & how they arrived on site.
---
Sales
1
Google Contacts is an online address book, integrated with Gmail, Calendar, Drive, and other Google products. It can sync customers contacts to all customers devices. It is a way to store and organize contact information about the people customers communicate with. Each contact can contain basic information like names, email addresses, and phone numbers
---
Programming languages and frameworks
3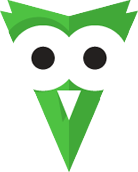 Owl Carousel extension allows clients to use the amazing Owl Carousel within their Magento store without coding at all.
Font Awesome makes it easy to add vector icons and social logos to their website.
---
Communications
1
MailChimp list management features help users organize and target their list for sending. They automatically remove bounce backs and unsubscribes from their list.
---
Look up tech stacks, funding, financials, budgetary cycles
for 17M companies
Want to see more?