Inventrust Properties Corp.
InvenTrust Properties Corp. is a real estate company that offers property investment and management services.
34 technologies across 13 categories detected for Inventrust Properties Corp.
Business Intelligence & Analytics
4
---
Sales
1
Tracks is a simple sales tracking and pipeline management tool for Highrise CRM.
---
Computer networks
2
Cloudflare protects and accelerates any Internet application online without adding hardware, installing software, or changing a line of code. Internet properties powered by Cloudflare have all traffic routed through its intelligent global network, which gets smarter with each new site added.
---
Collaboration
2
Forecast has the needs of digital projects covered. The interface is simple, while focusing on the relevant features that enable you to understand the operations of your business.
Explore Word is an easier screen-reading experience, new ways to work together on documents, and tools that help customers to polish their documents.
---
IT Security
2
Cloudflare mitigates threats from website scraping to application level attacks e.g. SQL Injection and DDOS Protection without any additional hardware.
---
Programming languages and frameworks
3
PHP: Hypertext Preprocessor is a server-side scripting language designed for Web development, but also used as a general-purpose programming language. PHP code may be embedded into HTML code, or it can be used in combination with various web template systems, web content management systems, and web frameworks.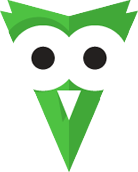 Owl Carousel extension allows clients to use the amazing Owl Carousel within their Magento store without coding at all.
---
Devops and Development
2
Yoast offers plugins to improve SEO and optimize web sites and blogs.
---
Platform and Storage
1
Outlook.com is a web-based suite of webmail, contacts, tasks, and calendaring services from Microsoft. One of the world's first webmail services.
---
Look up tech stacks, funding, financials, budgetary cycles
for 17M companies
Want to see more?