Versasec
The leading provider of credential management systems for businesses of all sizes.
26 technologies across 13 categories detected for Versasec
Platform and Storage
1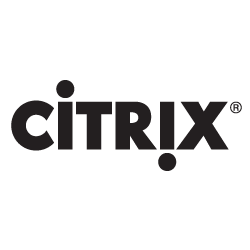 Citrix XenApp is a customers to shape how the future works. They're advancing digital workspace technology to unify and enrich user experience, secure enterprise apps and data, and simplify ITs ability to configure, monitor, and manage todays increasingly complex hybrid and multi-cloud environments.
---
Collaboration
2
Slack is a single workspace that connects users with the people and tools they work with everyday, no matter where they are or what they do.
SlideShare is a community for sharing presentations. With 60 million monthly visitors and 130 million pageviews, it is amongst the most visited 200 websites in the world. Besides presentations, SlideShare also supports documents, PDFs, videos and webinars.
---
Business Intelligence & Analytics
3
Hotjar is a complete website and mobile analytics tool enabling web developers, UI designers, analysts, digital marketers & more, to optimize the usability and conversion rate of their websites.
Moz PRO combines SEO management, social media monitoring, actionable recommendations, and so much more in one easy-to-use platform.
Google Analytics allows users to measure sales & conversions, plus gain fresh insights into how visitors use sites, & how they arrived on site.
---
Computer networks
2
Microsoft Azure ExpressRoute it operates as cloud computing service. It offer services, compute, analytics, Web and mobile,storage, Media and content delivery network,Development,Management and security,Internet of Things (IoT) and networking.
Cloudflare protects and accelerates any Internet application online without adding hardware, installing software, or changing a line of code. Internet properties powered by Cloudflare have all traffic routed through its intelligent global network, which gets smarter with each new site added.
---
HR
1
BambooHR is a cloud-based human resources (HR) software service for small and midsize businesses. BambooHR offers small and growing companies a human resource information system (HRIS) that includes an applicant tracking system (ATS) and HRIS tools to manage all aspects of the employee lifecycle.
---
Finance and Accounting
2
EY is among the leading providers of advisory, tax, transactions and assurance services.
---
Customer Management
2
Google Forms is a free form builder tool that enables users to create surveys and questionnaires online in order to collect and organize information.
---
Communications
1
Slack is a single workspace that connects users with the people and tools they work with everyday, no matter where they are what they do.
---
Devops and Development
2
The Microsoft Build Engine is a platform for building applications. This engine, which is also known as MSBuild, provides an XML schema for a project file that controls how the build platform processes and builds software. Visual Studio uses MSBuild, but it doesn't depend on Visual Studio.
---
IT Security
2
Gemalto SafeNet KeySecure is a centralized cryptographic key management platform.
YubiKey provides security solutions for strong two-factor authentication using U2F, OTP, PIV, and more.
---
Programming languages and frameworks
1
---
Look up tech stacks, funding, financials, budgetary cycles
for 17M companies
Want to see more?