As a digital marketer, you need to be tuned in to the evolving innovations, trends, and ideas that are constantly changing the face of businesses across the world. This knowledge helps you to effectively and impactfully reach out to your target audience.
Now you may be asking what is the latest digital marketing tool that can help you do that? What is an up-and-coming aide to B2B digital marketers?
Well, one of the new buzzwords among digital marketers is Technographics, with many believing that it holds the key to optimizing B2B and BTL marketing in this digital era.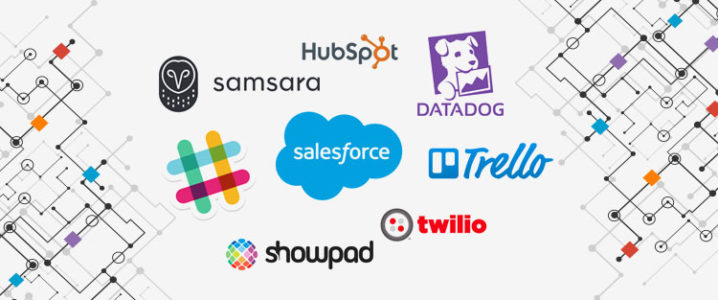 While everyone knows 'demographics', not many people are familiar with Technographics. Demographics are the key statistical values of the general populace such as age, income, profession, brand preferences, clickthrough rate, etc.  However, there are still a lot of questions about your target that demographics cannot help you answer.
What if you want to know what kind of technology stack your lead is using? Or what their existing IT systems are? Or what kind of technology would most naturally fit into their present framework?
Technographics helps you answer all those questions and more by giving you the complete digital blueprint of your potential client, bringing you significantly closer to closing a deal!
Why Should Technographics Matter to You?
The dynamic shift towards digital platforms has been pronounced in all sectors and marketing is no different. In fact, the face of B2B marketing has completely been changed since the advent of digital marketing.
When it comes to customer segmentation, it has become so much easier for marketers to understand their target customers by analyzing their digital footprint. This perception subsequently leads to more impactful campaigns, accurate forecasting, and better personalization.
Technographics represents the latest addition to this shift. Today the vast majority of businesses out there are leveraging technological solutions to improve their functions. Most of these solutions are widely used and we know a lot about their capabilities and adaptabilities.
As a marketer, wouldn't it be much better if you could pitch to your target audience with significant knowledge of how they function?
Let's take a look at two examples of how Technographics can have an impact on your marketing goals and processes.
Example A: Product Company
Let's say that one of your flagship products is a marketing tool.
Technographics shows you that four of your targeted companies are using Hubspot. Now, what does that mean to you?
Hubspot is one of the top marketing automation tools. Companies already using Hubspot are more than likely to make an investment in marketing intelligence as they need to fuel data into Hubspot. Now, if you have a marketing intelligence tool that can help fulfill those needs, Technographics can enable you identify which clients are highly likely to opt for your tool.
The same logic applies to any field. Whether you have a solution for Applicant Tracking, Inside Sales, Marketing Automation, Delivery Management, or Order Management, the right information about your customer's existing tech stacks can help you estimate how much they're willing to spend and how your solution fills the gaps that they need to address.
Example B: Service Provider
Now put yourself in the position of a service provider.
One of your key services is helping companies shift from on-premise to cloud.
Technographics forms an essential stepping stone here, as it shows you which companies have not implemented cloud solutions yet. It also shows you what kind of on-prem IT structure they have. This will help you deduce which companies to target and how.
While this guess may not automatically convert to a lead, as a B2B marketer you are in a much more knowledgeable position about your client now thanks to the use of Technographics.
Benefits of Technographics for Account-Based Marketing
When it comes to Account-Based Marketing, the value of information pertaining to your lead/client cannot be understated.
While ATL marketing campaigns can sometimes be like shots in the dark, ABM is more like a precise arrow right to the heart of the matter.
This is where information plays a pivotal role, and in this age of gadgets and automation, the knowledge of technology is the most relevant information there is.
Keeping this in mind, here are some of the key benefits that Technographics can provide for ABM:
#1 Knowing the Customer Better
By understanding the existing tech stacks of the customer, you are in a better place to speak in a language that they can easily understand. You're better poised to address pain points, as you've done your research and know all about how they're functioning.
#2 Better Personalization
Given the knowledge base that you have, the marketing campaign becomes much more personalized. Instead of fishing for possible gaps in their systems, you already know what are the shortcomings of their current software. This lets you put across a message that is much more relevant to them.
#3 Sales and Marketing Teams Are Better Aligned
The relationship between marketing and sales is something that can make or break companies. By using Technographics, marketing is making it much easier for your sales team to do what they do best, close deals!
Now the marketing team is in a better position to segregate markets and create a good rapport with the customer before the sales team even makes contact.
#4 Higher ROI
During the initial stages of account-based marketing, there is a lot of revenue lost in trying to understand the client and make guesses as to what kind of marketing pitch may work with them. This is the cost that is directly negated by Technographics. By leveraging the technographic data available to you, your marketing function foregoes the otherwise high costs of finding out about the customer's technological infrastructure.
The Slintel Advantage
After reading this, you may still have several questions about Technographics. How can I look up who is using my competitor's products or who are using products I integrate with? How can I find contract renewal dates? How do I get access to this information?
Slintel is your one-stop-shop for all data related to customer technology. We have a database of software across categories- right from affiliate marketing to inside sales to payroll. We have a treasure trove of data on the most widely used software in the market right now. What's even better is that our pricing structure ensures that our relationship is mutually beneficial.
If you're looking to tap into the power of Technographics, request for a Slintel demo here!