If you have a go-to sales pitch that consistently seems to help close the deal for you, that's awesome. But have you taken a moment to understand what exactly goes into the making of your perfect sales pitch?
Why does it work for you? What part of the pitch actually sells it to your customer? Is it missing any crucial components? Before we talk about the anatomy of a perfect sales pitch, let's first understand what exactly defines a perfect sales pitch.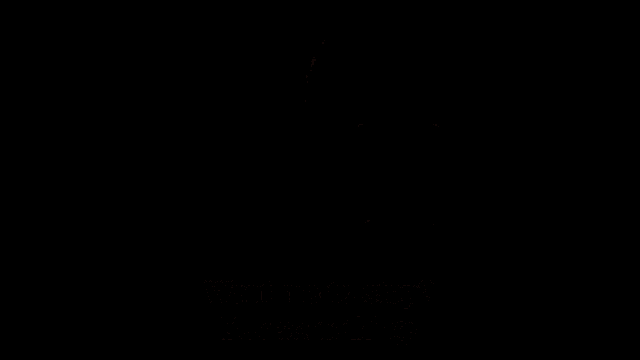 What Makes a Good Sales Pitch?
A sales pitch is essentially an appetizer that prepares your customer to stay for the main course. a line of talk that's aimed at convincing your buyer that your product is the ideal solution to their problem, encouraging them to learn more and take the next step.
A perfect sales pitch, however, is one that consistently captures buyers' attention by making use of the key traits that go into the psychology of selling (we'll explore those traits later) to close the deal.
The Anatomy of a Perfect Sales Pitch
Before we learn about creating the perfect sales pitch, we need to first understand what are the various moving parts of a perfect sales pitch. Zuora's pitching strategy is a perfect example for this. We know that this has been overdone—it had gone viral back when it was published. But the fact that it's so well-structured makes it the perfect example to learn from.
Let's dive into what constituted the head, body, and tail of the sales pitch of every salesperson's dreams.
The 3 Elements of a Great Sales Pitch
1. The Hook
No sales pitch should start with you talking about yourself, your company, or the product. Instead, this is the part where you're tasked with capturing the prospect's attention with a strong premise. Here's how Zuora takes this on.
They begin their pitch with the idea of a great change in the world we live in today. They push forward the idea that to deal with change, you need to learn how to adapt.
The bygone era of product pushing is replaced by the modern era of cultivating a relationship-centric service. And Zuora puts forward the idea that to adapt to change, you need a relationship-centric mindset.
2. The Context
Next comes the part where you introduce the roadblocks that will be encountered when adapting to this change. The roadblock is the problem that's being explored in the pitch.
In Zuora's example, the failure to adopt a subscription-based model has led to the downfall of several companies. They also highlight examples of successful companies like Hubspot, Zendesk, and Appfolio that saw greater success and listed IPOs after adopting the modern model.
​3. The Call to Action
This is the final part of the deck in which Zuora explores the solution to the problem. Now that they've set the premise and created tension by focusing on the problem, they diffuse it by showing how adopting a subscription-based service model like Zuora helps overcome the problem.
6 Sales Pitch Best Practices to Keep in Mind
Your colleagues are most probably not going to give you a standing ovation once you hang up after a great sales pitch like they do in the movies.
So how do you know when your sales pitch is a perfect sales pitch? By making sure it checks the list for the following:
1. A perfect sales pitch is carefully timed and doesn't deviate from the point
A great sales pitch is short, to the point, yet sufficiently descriptive of the value of the product. It doesn't take too long to set the premise and gets to the point quickly. Avoid filler words and talking excessively about your company.
In a survey based on 121,828 sales meetings, Gong discovered that deals that close use 9.1-minute sales deck presentations on average.
The difference might not seem major, but the effect it has on keeping the prospect's interest is enormous. 9.1 minutes is just right to set the premise, explore the problem, offer the solution, and demonstrate past customer success—all this before the prospect starts zoning out.
2. A perfect sales pitch requires a thorough understanding of the customer's needs
A perfect sales pitch is one that speaks about the product while simultaneously showing the prospect how it helps them. And to know how your product helps the prospect, you need to understand your customer first.
If you're delivering the pitch through a call, take some time to do your research on the prospect—industry category, their position, years of experience, decision-making authority, etc. This helps you personalize your pitch further to make sure that it hits the mark. It also shows the prospect that you have a sound knowledge of their business and you're confident it can help them.
3. A perfect sales pitch has a strong, compelling, and easy-to-understand narrative
To capture the prospect's attention, you need to tell a compelling story. Start off with a strong problem that creates stakes for them.
In the Zuora pitch that we explored earlier, this was the change in times and the need to adopt a modern subscription service model. Then comes the solution you offer to counter this problem and the subsequent value it has for the customer.
Keep in mind that your narrative shouldn't be unnecessarily complicated. Keep it simple and easy to understand—eliminate all but the essentials. As long as it gets the point across, you're good to go.
"Crafting a compelling narrative is not easy, but it's best to keep it simple. A good pitch starts with a strong opener, has a clear explanation, and has a lasting impression on the prospect."

—Anupreet Singh, Senior Director of GTM at Slintel
Weaving all these elements together into a compelling narrative in under 9 minutes is quite the task. That's why, it's often said that great salespeople are great storytellers.
In addition to Zuora's pitch, let's also take a look at how LISNR achieves this:
"Sound is Better. In 2012, one single belief brought LISNR's founders together: ultrasonic audio is better. These individuals understood the growing need for a device-and platform-independent solution for sending short communication back and forth at the software level. They believed that companies shouldn't have to spend on costly hardware or processes to drive more friction-less and connected experiences.
To fill the need, they developed the idea of a software solution for encoding data into inaudible tones. On a three-day, SXSW-bound, Cincinnati StartupBus, LISNR® was born, pitched, and moved to a seed round. Over the past 7 years, LISNR has raised over $35M and pioneered many advancements in ultrasonic technology, ultimately driving its usage in payments today."
Do you see how they succinctly set up a premise, spoke about their innovative solution, how they're filling the gap between the market need and the ideal scenario, and topped all this up with information that builds brand credibility?
4. A perfect sales pitch emphasizes value before price and benefits before features
55% of respondents in a poll conducted by Sales Insights Lab said that budget was either the first or second most common reason for stronger opportunities falling apart in sales. That's why an ideal sales pitch emphasizes the value of the product before stating the price.
Similarly, the features of the product aren't sufficient to impress your customer. Your customers need to know how these features benefit them, which is why the value or benefits are emphasized over features in an ideal sales pitch.
5. A perfect sales pitch demonstrates your company's vision and product's past success
Your pitch should cover the founder's short-term vision for the product. This is what your company intends to do with your product in the foreseeable future. Take a look below, at how Hubspot handles this.
"There's this notion that to grow a business, you have to be ruthless. But we know there's a better way to grow. One where what's good for the bottom line is also good for customers. We believe businesses can grow with a conscience, and succeed with a soul — and that they can do it with inbound. That's why we've created an ecosystem uniting software, education, and community to help businesses grow better every day."
In addition, no sales pitch is complete without sufficient backup for your claims. Your customers need proof of your ability to solve their problem and for this, you must show them how you helped past customers and showcase testimonials from them in your deck.
Here are some testimonials from Slintel's own customers that sufficiently demonstrate our success in helping companies find their customers:
6. Close your perfect sales pitch with a call to action
64% of salespeople don't commit to their prospects at the end of the call. Talk about commitment issues.
Customers deserve better. That's why you need strong call to actions (CTAs) that tell your buyer what they need to do next to take it further.
Your CTA is best kept short and yet, must be hard to miss to ensure that your customer continues their path through the customer journey.
Summing It Up: A Perfect Sales Pitch Example
A perfect sales pitch can make all the difference between a closed-won deal and a missed opportunity. That's why you'll benefit from keeping these 6 best practices in mind to ensure that your pitch hits the mark.
To sign off, here's a great example of a smooth sales pitch from Shark Tank, by Wen Muenyi, pitching his product Jax Sheets: