Lever was founded in 2012 in San Francisco, and has since gone on to become one of the market-leading Applicant Tracking System (ATS) providers. With more than $70 million funding already achieved and an advisory board featuring several luminaries of the technology industry, Lever is set to swiftly establish itself as the best ATS in the market.
Lever provides a comprehensive and collaborative platform that can easily be integrated with the existing IT infrastructure and full-stack HR systems. Their platform allows users to nurture recommendations and referrals, easily tap into data to get process-critical insights, and streamline the entire hiring process so as to find the best candidates in the minimal time.
If your product integrates or competes with Lever, then you may be looking to gain a better understanding of Lever's customer base and contract renewals. This knowledge would empower you to pinpoint the ideal time to approach potential leads.
You can find all the technology insights about Lever on Slintel. We provide comprehensive technographics to give you a clear picture of the existing IT systems employed by companies across the world. This includes information on the technologies that are being used by businesses for critical functions such as Marketing, Human Resources (HR), Finance, Accounting, Customer Management, and Sales.
The Lever Customer Teardown
The Lever customer landscape is primarily spread across the United States, Europe and South-East Asia. Our data shows that it is preferred by small to mid-sized companies who have medium level funding. Slintel currently has data on over 1,200 companies using Lever as their ATS.
These Lever customers are spread across sectors such as Consulting, Biotechnology, E-commerce, Accounting, Electronics, Advertising, Logistics, Real Estate and more.
Some of the more prominent names on the Lever users list are-
Change.org- An online petition platform with over 2.5 million users, Change.org is one of the most widely recognized organizations when it comes to internet petitions.
PayTM- One of the biggest Indian digital wallet and payment systems, PayTM generated a revenue of $120 million in 2017 and is one of the most sought-after work places in the country.
HypeBeast- An online destination for men's fashion apparel and streetwear, HypeBeast also produces highly viewed content for millennials.
Hotstar- A digital entertainment network and a live streaming app owned by Star India.
Axon- The company behind the famous Taser electroshock weapon, Axon develops technology and weapon products and is located at Scottsdale, Arizona.
Badoo- A social media platform for dating, Badoo is available in 190 countries and is the most widely used dating platform in the world.
Crunchbase- A database of information related to investment, funding and more, Crunchbase is a platform for finding info about public and private companies.
Babylon Health- Based in London, UK, Babylon Health enables users to have virtual consultations with doctors and health care professionals via text and video messaging through its mobile application.
Three new clients have also switched to Lever this past month. An architecture firm based in Toronto, Canada, a healthcare company in San Francisco and a Brand Marketing Organization in New York.
As far as contract renewals are concerned, Lever has about a dozen renewals that are due at the end of Quarter 1 2018-19. The companies due for renewals include the likes of Appspot, CRT Jobs, DevStaging, Newyclist, Startup Careers, Techstories, and more.
Who is Lever Competing with?
The ATS space is currently very competitive, with several similarly sized companies looking to capture the market. While the more established companies have taken a huge chunk of the available customers, the growth of small and mid-sized companies has opened up an agile new customer base to start-ups like Lever.
Two of the most well-known and widely used technologies in this sector are Taleo and iCIMS. Slintel has information of over 4,500 clients each for both of these companies, a list consisting of multiple Fortune 500 companies and billion-dollar brands. We also have data on more than 1,400 user of SAP Successfactors, another market leader in this segment.
The Lever target audience looks to be more along the range of mid-sized companies. Our data shows that most of the companies in the Lever portfolio fall under the 1 billion valuation mark.
This is where it is in competition with the likes of Bamboo HR, Workable and Jazz HR, all of who offer ATS products with functionality and pricing comparable to that of Lever. We have information on more than 2,800 customers for each of these three companies. Slintel also has the list of customers using Applicant Pro and Greenhouse, with our data showing more than 1,600 clients for each.
Slintel makes it much easier to breakdown how the competition in the sector is panning out. As we have information on adoption, renewals and customer movements, we can paint a clearer picture about movements in the market, gains and losses. Our data shows that the top companies that are losing clients to Lever are Workable, Breezy HR, Jobvite, Taleo, Recruiterbox and Greenhouse. However, our info also shows that more than 22% of the companies who are leaving Lever are switching to Greenhouse, which suggests a close competition between the two.
How Technographics Helps You Understand the Applicant Tracking System Landscape Better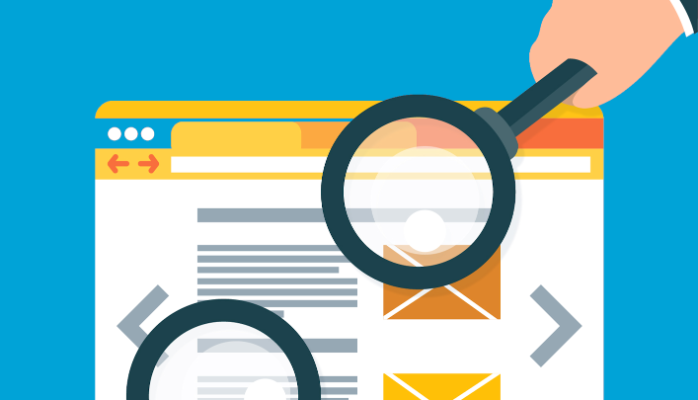 The data that Slintel has on Lever is just the tip of the iceberg. Our information on technology products and the companies using them is comprehensive and covers almost all of the ATS landscape. This means that we can provide valuable technology insights on contract renewal rates, client attrition, customer adoption, and more.
If you belong to a company that has a stake in the ATS and HR technology landscape, then this knowledge will prove invaluable for all of your sales and marketing related activities. This kind of industry knowledge lets you streamline your entire sales process and efficiently reach out to the most potential customers, the ones who are very likely to try your product offering.
To get more details on Lever's customers and 220 other Applicant tracking systems we track, sign up for a free trial here.