Internet Collaborative Information Management Systems Incorporated, or iCIMS, is one of the most widely used HR software providers in the world. Founded in 1999 by its current CEO Colin Day, it has established a reputation for itself with its industry-leading software for applicant tracking, recruitment and talent management.
iCIMS is preferred by many mid to large-sized companies because of the versatility it offers. Workforce planning, sourcing and CRM, applicant tracking, on-boarding, employee data management, performance management, employee surveys, succession planning, off-boarding, pre-hire and post-hire solutions are all built into the iCIMS platform.
The company is headquartered in Matawan, New Jersey, with offices across the USA and other countries such as China and the United Kingdom. Its ambit of services has spread across various sectors such as logistics, retail, electronics, healthcare, food services, government, entertainment, financial, energy and utilities, pharmaceutical, technology, legal, staffing/RPO, education, and construction and real estate.
Any company with a technology product integrating or competing with iCIMS may have an interest in studying the iCIMS customer landscape. This is where technology insights come handy.
Slintel is your one-stop destination for this kind of need. Our Technographics provide an accurate picture of the existing customer landscape of iCIMS with our data constantly being updated to reflect movements to and from the various leading technologies in the HR market.
So let's have a look at what our data can tell us about the iCIMS customer landscape and the companies' position in the overall HR technology space.
Key Clientele
iCIMS users range from start-ups that are on the rise to established multi-national corporations. Our information shows that customers are using iCIMS for Human Resources, Applicant Tracking and Talent Management, sometimes singularly or for all three functions.
Some of the biggest names in their overall client base are-
The Japanese-owned American convenience store franchise has over 66,000 stores across 17 countries. It is headquartered in Tokyo.
Sodexo is now the worldwide leader in Quality of Life services.
One of the most well-known themed franchisees, Hard Rock Inc has venues in 75 countries, including more than 180 cafes, 24 hotels and 11 casinos.
An American mass media company operating multiple TV channels, Discovery is famous for its factual TV programs and documentaries.
A US-based themed restaurant with 430 locations across the world, Hooters has an estimated revenue of $675 million.
Tribune Broadcasting is an American media company which operates as a subsidiary of Tribune Media, a media conglomerate based in Chicago
Goldman Sachs is a multinational financial services firm providing securities, and investment banking and management services.
CVS Health offers services from advising on prescriptions to helping manage chronic and more.
These are just a few of the more well-recognized companies that are utilizing iCIMS to take care of their HR needs.
Applicant Tracking is one of the key functions that iCIMS can handle, and we have a list of more than 7,553 clients using it as their ATS. Some of the competitors in this field are Taleo, Bamboo HR, Workable and Workday Recruiting.
Over the past month, our information shows that 37 companies have dropped iCIMS, while they have added 28 new clients including Flatiron Construction, CIMA CI, American Achievement Group, Smashing Magazine and more. As far as iCIMS renewals go, there are more than 77 companies whose contracts run out on April 2019 and they represent a sizeable target for the other ATS providers.
Slintel also has data on almost 7,500 companies using iCIMS for Human Resource Management and more than 7,500 using it for Talent Management. Both functions have seen a combined 9 new customers switching to the product.
One of the top players in the Human Resource Management function is APS Online, and we have a database of more than 86,746 of their customers. Another big name is Insight, for whom we have almost 12,400 users listed.
When it comes to Talent Management, two of the biggest competitors are ADP Workforce Now, Namely. We have a list of more than 6,500 customers for both.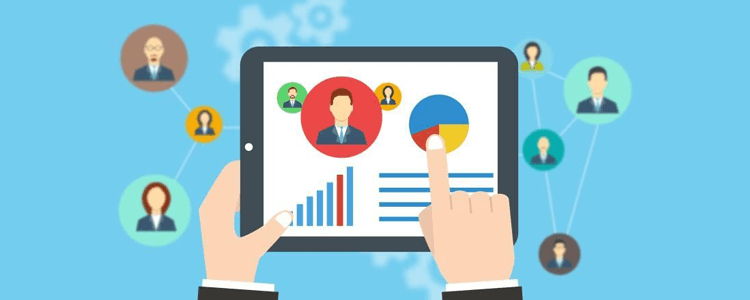 Considering the information available, it is only fair to say that iCIMS' has established itself as one of the best ATS brands around, while it is also making significant strides among companies looking for HR and Talent Management solutions.
All of these insights help to give you a clear idea about the iCIMS landscape, but that's only a small portion of what Slintel has to offer. Our Technographics help delineate existing IT systems and customer movement across the entire market within which iCIMS is operating. With this kind of industry knowledge, it becomes much easier for you to position yourself as a market expert and know exactly where and how to push your own product offering.
Slintel offers Sales and Marketing intelligence at a very competitive price, and the value addition that this kind of investment can create could be enormous for your company, regardless of which stage your business is in. Subscribe to our platform and receive monthly updates on technology shifts in the market that you are looking to penetrate.