Gone are the days when human resources were viewed as a "paper pusher" role. HR professionals kept employee records and signed them off on hiring and firing. Today, human resources have evolved to become much more dynamic in nature. They play an important role in a business' long-term talent development strategy. The HR sector owns a growing piece of the budget pie as it helps an organi10 tips to read before selling to the HR Management Team.jpgzation's most valuable asset: its people.
Before selling to the HR team, you'd want to understand the "WWH" of the same thoroughly. We mean "Who, What and How" - Who they are? What do they buy? How to reach them? These questions will help you understand this unique profession which will come in handy in your marketing and sales strategy.
Here are the 10 tips for selling to the HR team:
#1 Understand Who They Are
Before selling into the HR, you need to understand who they are.
The modern HR professionals are responsible for numerous tasks like hiring, team building, handling employee relations, payroll, benefits, and training, to name a few. They consult with executives on strategic planning and interlink an organization's management and employees. Understanding whom you are selling to is necessary in order to improve the success rate.
#2 Look Into What They Are Buying
Human resources make more purchasing decisions (for a lot of products and services) than any other corporate department.
Here is a sample of some services they buy:
1. Recruitment and Staffing
Talent acquisition (ATS)
Recruitment process outsourcing
Job board
Outplacement and relocation
2. Talent Management
Performance management
Success planning
Workforce planning
Time and attendance
Scorecards/metrics
3. Employee Benefits
Benefits administration
Medical and wellness
Consulting and design
Retirement
Discount shopping
4. Other
Compensation and incentives
Employee surveys
e-learning, data, and modeling
Video interviewing
Payroll services
See if they are buying a product in your niche or not. If yes, sell to the HR by explaining how your service is better than the one they are currently using. If no, explain to them how your service can change their business for the better. You can give practical examples of your client organization's strategy before and after using your product.
By using Slintel, you'll have access to all the softwares that your target company is currently using and when these contracts are going to expire. Meaningful information can be the key to a successful sales process.
#3 Identify How You Can Reach Them
One of the ways to reach any community is to attend its various conferences. Hence, to sell to HR decision makers, attend, exhibit and/or speak at an HR conference. Listen to people's issues and concerns at such events. You will pick up a great deal of competitive knowledge if you spend time listening sitting at the luncheon table.
Another way to reach HR decision makers is by a direct e-mail/call, and Slintel's platform has a database of hundreds of your target's employees plus verified contact information to each one of them.
Another great way to reach HR departments is by advertising. Even the best conferences and email campaigns will connect you to only a tiny percentage of HR professionals. Hence, your best bet is an aggressive online content marketing strategy.
This happens because HR professionals go online when beginning a search to identify solution providers. Being online will get you noticed. Quality content is valued as a primary source of product information - more than print media or online media - by HR professionals.
#4 Understand That Quality Is Always Better Than Quantity
The job of an HR is complex and broad covering topics from hiring to employee training to 360-degree review programs. Quit selling anything and everything to every contact in the HR department because all of their jobs are not created for the same. Study the company before sending out your proposals and sell quality products to the right employee. You can start simply by looking into their website before selling into HR.
#5 Do Not Offer A Sale. Present A Solution.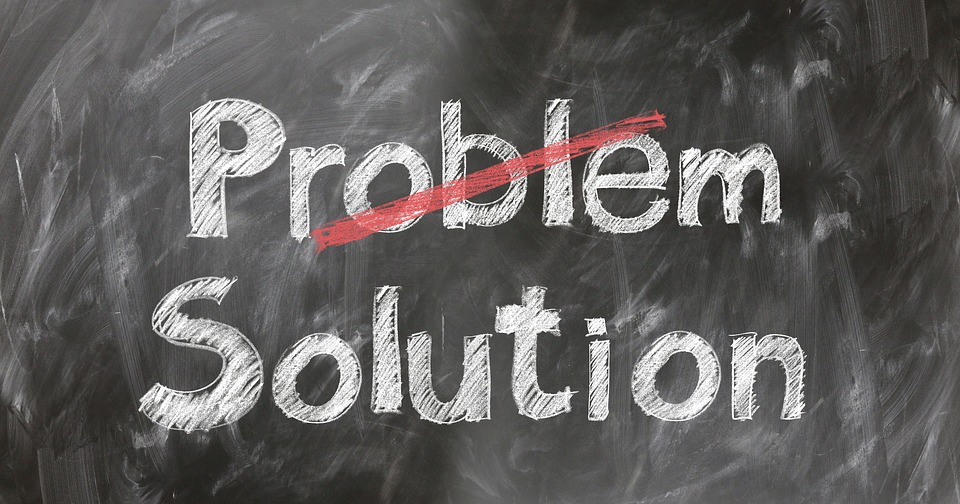 To sell to HR decision makers, present a solution to their problems. This will provide value to the HR department. It is effortless to create a direct mail piece with the sole purpose of selling. But this will not catch the HR's eye since they probably receive hundreds of e-mails that look just like the same. They might not even click on your e-mail.
However, if you create a piece with the purpose of establishing a relationship by giving value to the HR, chances are that you will receive a reply. Talking to the HR decision makers requires time, effort, and knowledge. You should work to help solve their problems before rushing to the sale. The resources to support the HR department can be in the form of social media posts, blogs, white papers, personal meetings, or webinars.
#6 Look For Keywords That Capture Their Attention
Using the right keywords in the right place is essential for selling into HR. The right keywords will not only get you noticed but help you exchange critical information about your services and products.
To sell to the HR team, you can use the keywords like the examples below:
Benefits & Compensation
Diversity & Inclusion
Employee Communications
Employee Relations
Human Resource Information Systems (HRIS)
Job Analysis
Manpower Planning
Onboarding
Organizational Development
Performance Management
Recruitment, Retention, Staffing
Talent Development
Training & Development
#7 Use Telemarketing To Sell Into HR
First things first. Do your homework before calling any HR department. To sound like you understand them, you can spend time reading industry publications like SHRM newsletters. This shows that you respect the HR's time. Give them information on how they can do a better job.
You can also do a follow-up call. Although there are some rules you should know before doing a follow up:
Always call early in the morning or late in the day (to have a better chance of having your answered).
Do not employ untrained callers or predictive dialers.
#8 Understand Their HR Tech Stack
HR tech marketplace is expanding at a record pace while offering innovative solutions. The availability of so many cutting-edge tools has allowed HR departments to meet the 360-degree needs of employees. You can identify their leading applications, and collaborate your services with them. You can look into benefits of enrollment, education, decision support, and health care costs that these HR tech stack offer and engage your product with them to offer ease of implementation, and more effective business alignment.
#9 Understand That HR Professionals Are Slow To Trust
The people in HR departments are civilized humans who are slow to trust. But you have to understand that they are open to meeting and engaging to new people who are essential for work. Get to know them and make conversations under specific terms. If done the right way, the conversation can lead to a mutually beneficial HR relationship and not just a sale.
#10 Case Studies And PRs Are Essential
HR decision makers tend to rely on their peers when choosing suppliers. Case studies show how you have helped other organizations in the past. This will help you gain credibility. Additionally, write articles and send press releases to the major HR departments, conduct surveys and speak at industry conferences to reach your potential buyers.
The simple idea behind selling to the HR team is to establish what their competition is doing, why they are missing out on growth opportunities and how your service can help them. You can make sales and marketing your competitive advantage by using Slintel's data intelligence.